In Times of War
New York City became the nexus of anti-war and anti-nuclear activism during the1960s and 1970s. The documentation of events, such as the 1967 march organized by the Spring Mobilization Committee to end the War in Vietnam, illustrate the scope of the anti-war movement while advertisements for social events speak of the war's influence on the popular culture.
Hanoi Rose Yearns for You flyer, November 1968
The anti-war movement attracted a cross-section of activists including musicians, poets, and artists. This flyer illustrates the social component of the movement. Fort Dix, in New Jersey was an Army boot camp. The base offered Vietnam-specific combat training and included a mock Vietnamese village.
Nuclear Testing Menaces Children, April 14, 1962
A study performed by Dr. Louise Reiss on babies' teeth from 1959 to 1961 showed that radioactive fallout was polluting the food supply and chemicals such as Strontium-90 appeared in high levels after nuclear tests. The study influenced the 1963 Nuclear Test Ban treaty. Subsequent to the ban, levels of Strontium 90 declined in babies' teeth.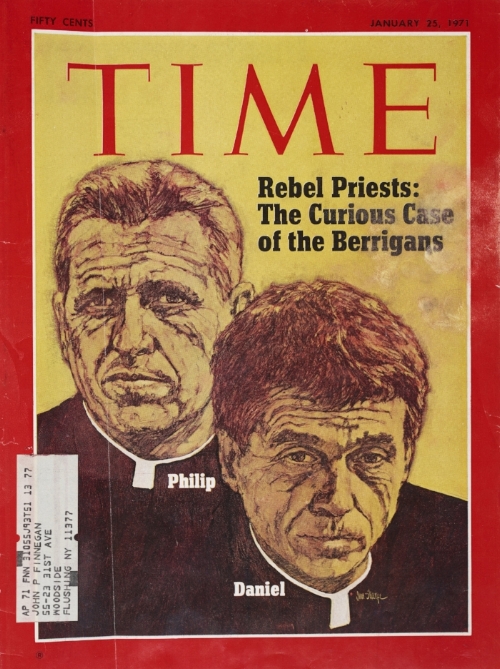 Rebel Priests: The Curious Case of the Berrigans, Time Magazine, January 21, 1971
Catholic anti-war activists, the Reverends Daniel and Phillip Berrigan, members of the Catonsville Nine, were sentenced to 3 years in federal prison for destroying draft cards. Their actions inspired other activists to pursue civil disobedience.